I-Lan City was one of the places in Taiwan where I considered working. Most of the time I was there it rained, but the view of the greenery when the rain stopped for a day was spectacular! The green belt around the river that runs through the city took my breath away.
Interesting Compound in I-Lan City close to the river.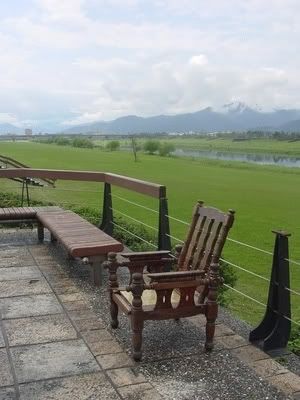 Bench by the path that runs along the river's banks.
Spectacular greenery in I-Lan city after the rains.
You can see the mountains in the distance. I longed to go climbing but at this point in my travels was also seeking work.